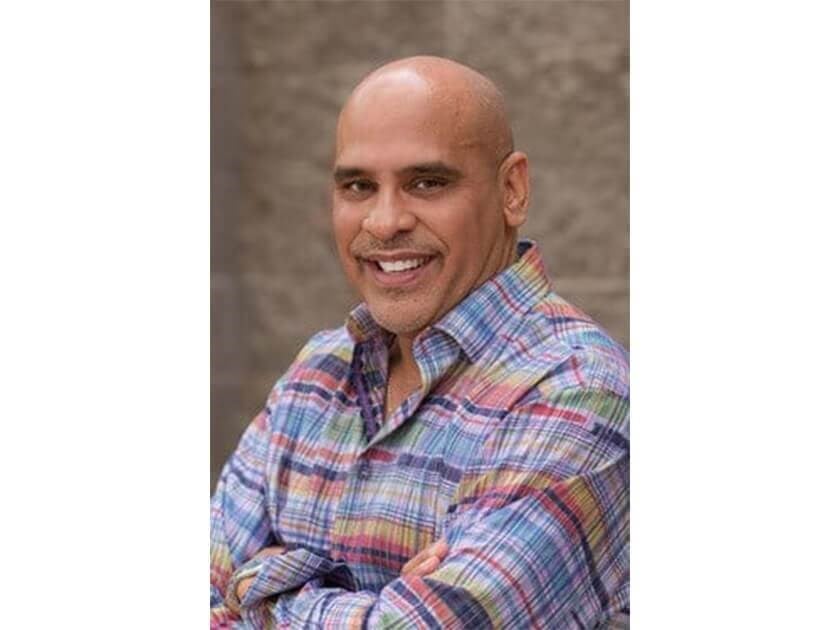 Meet Dr. José A. Ortiz, N.M.D.
Always pursuing a more robust understanding of the body's healing abilities, Dr. Ortiz's passion for whole-person medical care has benefited from lifelong interest. Having lived with a chronic illness since childhood, Dr. O has developed a deep empathy for his clients, and this passion has evolved into an accomplished career with tremendous range. He has more than 32 years of medical experience, beginning with his service in the U.S. Navy where he worked as an emergency medical technician, an x-ray technician, and a hospital corpsman, receiving training at the Naval School of Health Sciences. As a disabled veteran, he continued his studies at the prestigious National College of Naturopathic Medicine in Portland, OR where he received his doctorate. After, he trained with some of the world's leading experts in fields, such as acupuncture, laser treatments, and mesotherapy. A caring and compassionate physician, Dr. O is known for his integrative, holistic approach to medicine that always puts the patient first — mind, body, and soul.
Credentials and Experience
The following experiences have significantly contributed to Dr. O's medical approach:
Established the Mount Olivet Community Clinic in Portland, OR
Trained with the esteemed Rick Marinelli, N.D., president of the American Academy of Pain Management at the Acupuncture and Natural Medicine Clinic in Portland, OR
One of 12 American physicians invited to train in France in 2005 and become a member of the Société Française de Mésothérapie, an international medical society for medical professionals practicing mesotherapy
While in France, he trained with Dr. Jean Jacques Perrin and Dr. Christian Bonnet, world-renowned leaders in the field of mesotherapy
Dr. O is a member of the following societies:
American Association of Naturopathic Physicians
Arizona Naturopathic Medical Association
American Association of Orthopaedic Medicine
American Association of Pain Management
Naturopathic Academy of Therapeutic Injections
American Society of Laser Medicine and Surgery, Inc.
Specialties and Expertise
To consistently achieve the results patients desire, Dr. O continually trains in a broad spectrum of medical techniques. His areas of expertise include:
Mesotherapy
Naturopathic medicine
Aesthetic medicine
Aesthetic laser therapy
Applied psycho-neurobiology
Basic and advanced neural therapy
Myofascial trigger point injection techniques
Advanced regenerative injection therapy (or prolotherapy)
Dermal fillers, such as JUVÉDERM®, Restylane®, RADIESSE®, and Perlene
BOTOX®
Integration of holistic, alternative, and conventional research-based approaches
Additionally, Dr. O has spent a considerable amount of time working with the homeless and indigent population. One of his specialties is finding affordable solutions so that all of his patients can experience the best possible care for their unique conditions.
Reviews
"I love this place Dr. Jose Ortiz is very profesional he understood everything that i wanted im very happy with my lipo results if your looking to get anything done i 100 percent recommend him very good DR."
K.R.
Google
"Dr. Ortiz did liposuction and tightening on me. It's only been a week and I am loving my results. I can't wait to see the final results."
R.C.
Google
"My recent experience with doctor Ortiz was amazing ! 360lipo /bbl/ lip aug he prepared me with all the information I needed to prepare me for procedure step by step procedure went really well today is day 5 still some soreness but I'm feeling great ! I'm so excited to see 6 wks out super friendly staff very professional always assessable for any questions didn't realize all of the services his office provides can't wait to schedule more services"
B.G.
Google
"I am very pleased with Dr Ortiz and the progress I am seeing with my procedure. He is professional and certainly an expert at what he does. Your safety and health are of utmost concern to Dr Ortiz. He is also a Veteran and that is important to me. Dr Ortiz will explain everything and you will have the ability to contact him directly. Dr Ortiz's office is a small one, so don't expect a big operation."
D.D.
Google
"Thank you, absolutely love my new lips!!!"
N.C.
Google
Related Posts