What Is QWO® Cellulite Treatment?
Cellulite is the dimpled skin that many women experience when fat collects in body parts, like the thighs or buttocks. It occurs because skin proteins over-constrict, binding the skin to the muscle beneath. Typically, cellulite is treated by breaking these proteins down, traditionally in rather invasive ways. Altogether You Med Spa offers a minimally invasive injection therapy for diminishing cellulite called QWO cellulite treatment. Provided by the talented José A. Ortiz, N.M.D., this procedure uses a special enzyme to break down cellulite deposits for our Phoenix, AZ area patients. Call us today to learn more about this treatment!
What Are The Benefits Of QWO?
QWO treatments at Altogether You Med Spa can dramatically reduce cellulite with the first – and only – FDA-approved cellulite injectable treatment that offers amazing benefits, like:
A patented, proprietary formula that targets the root causes of cellulite
Smooths even moderate to severe cellulite
Reduces dimpling and lumpiness
Results can be seen in as little as 10 weeks
Treatments are quick
No surgery or scarring
No downtime
Reviews
"I love this place Dr. Jose Ortiz is very profesional he understood everything that i wanted im very happy with my lipo results if your looking to get anything done i 100 percent recommend him very good DR."
- K.R. /
Google /
Apr 18, 2021
"Dr. Ortiz did liposuction and tightening on me. It's only been a week and I am loving my results. I can't wait to see the final results."
- R.C. /
Google /
Feb 18, 2021
"My recent experience with doctor Ortiz was amazing ! 360lipo /bbl/ lip aug he prepared me with all the information I needed to prepare me for procedure step by step procedure went really well today is day 5 still some soreness but I'm feeling great ! I'm so excited to see 6 wks out super friendly staff very professional always assessable for any questions didn't realize all of the services his office provides can't wait to schedule more services"
- B.G. /
Google /
Feb 18, 2021
"I am very pleased with Dr Ortiz and the progress I am seeing with my procedure. He is professional and certainly an expert at what he does. Your safety and health are of utmost concern to Dr Ortiz. He is also a Veteran and that is important to me. Dr Ortiz will explain everything and you will have the ability to contact him directly. Dr Ortiz's office is a small one, so don't expect a big operation."
- D.D. /
Google /
May 18, 2020
"Thank you, absolutely love my new lips!!!"
- N.C. /
Google /
May 18, 2020
Previous
Next
Am I A Good Candidate For QWO Injections?
The best candidates for QWO treatments at Altogether You Med Spa are patients who have moderate to severe cellulite on their buttocks. At this time, QWO has not been approved for treatment areas away from the buttocks. Individuals should also be at a healthy weight and have toned firm skin. People who have an infection, varicose veins, loose or sagging skin, diabetes, allergies to collagenase, or are pregnant should not receive the injections. If you have any doubts about your feasibility to receive QWO, please contact our Phoenix, AZ office.
How Does QWO Cellulite Treatment Work?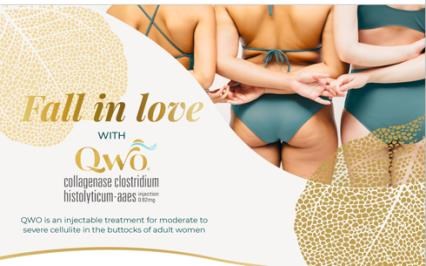 Cellulite forms when extra pockets of fat collect under certain regions of the skin, like the buttocks and thighs. The protein collagen normally keeps skin taut and firm-looking, but too much fat collected in one place can distort the collagen fibers, causing them to constrict the skin and attach it to your muscles, leading to a dimpled appearance. QWO (the brand name for collagenase clostridium histolyticum-aaes) uses a special type of enzyme that breaks down collagen fibers, allowing the overly constricted skin to relax and reheal. This is less invasive than other cellulite treatments, which separate collagen fibers using heat from lasers or surgical incisions. QWO can cause anaphylactic reactions or bruising in some patients and can cause complications when used with anti-clotting medications, while pregnant, or when breastfeeding
so be sure to speak to your doctor before receiving the procedure!
What Can I Expect After Treatment?
Immediately following your QWO treatment, you should feel up for continuing about your normal routine. However, here at Altogether You Med Spa, we strongly recommend avoiding strenuous activity or high-intensity exercise for the first 48 hours following your treatment to not interfere with your results. Your treatments should be scheduled 21 days apart, three times in a row before you start seeing optimal results around four weeks after your last round of injections.
QWO cellulite treatment FAQs
How does cellulite form?
Cellulite is the result of fibrous connective tissue bands pulling down on the skin, which creates a dimpling effect with the overlying skin. People are more likely to develop cellulite if they are overweight or have a family history of cellulite. Altogether You Med Spa has found that the best way to improve cellulite is through QWO.
How much does cellulite reduction cost?
The cost of cellulite reduction varies depending on the areas of concern and how much treatment is required to produce results. Dr. Ortiz often works with patients on a budget and can provide information about pricing during your initial QWO consultation. Our team works hard to provide affordable cellulite reduction options for patients and can find a plan that works for you.
Are cellulite treatments painful?
QWO cellulite treatments are considered tolerable by most of our patients in Phoenix, AZ. We do our best to provide a certain level of comfort and relaxation during any procedure. Please inform our team if you have concerns about cellulite reduction pain or discomfort. Our goal is to provide an experience that is superior to any other cellulite treatment you have tried.
See Your Cellulite Disappear
If you're ready to reduce your cellulite and feel more confident about your body, reach out to Altogether You Med Spa for a one-on-one consultation. José A. Ortiz, N.M.D. offers a one-of-a-kind, annual boutique membership, which gives you access to all our clinic's services, along with Dr. O's personal contact information so you can experience care and support right when you need it! Call our Phoenix, AZ location, and we'll look forward to helping make your aesthetic and wellness dreams come true.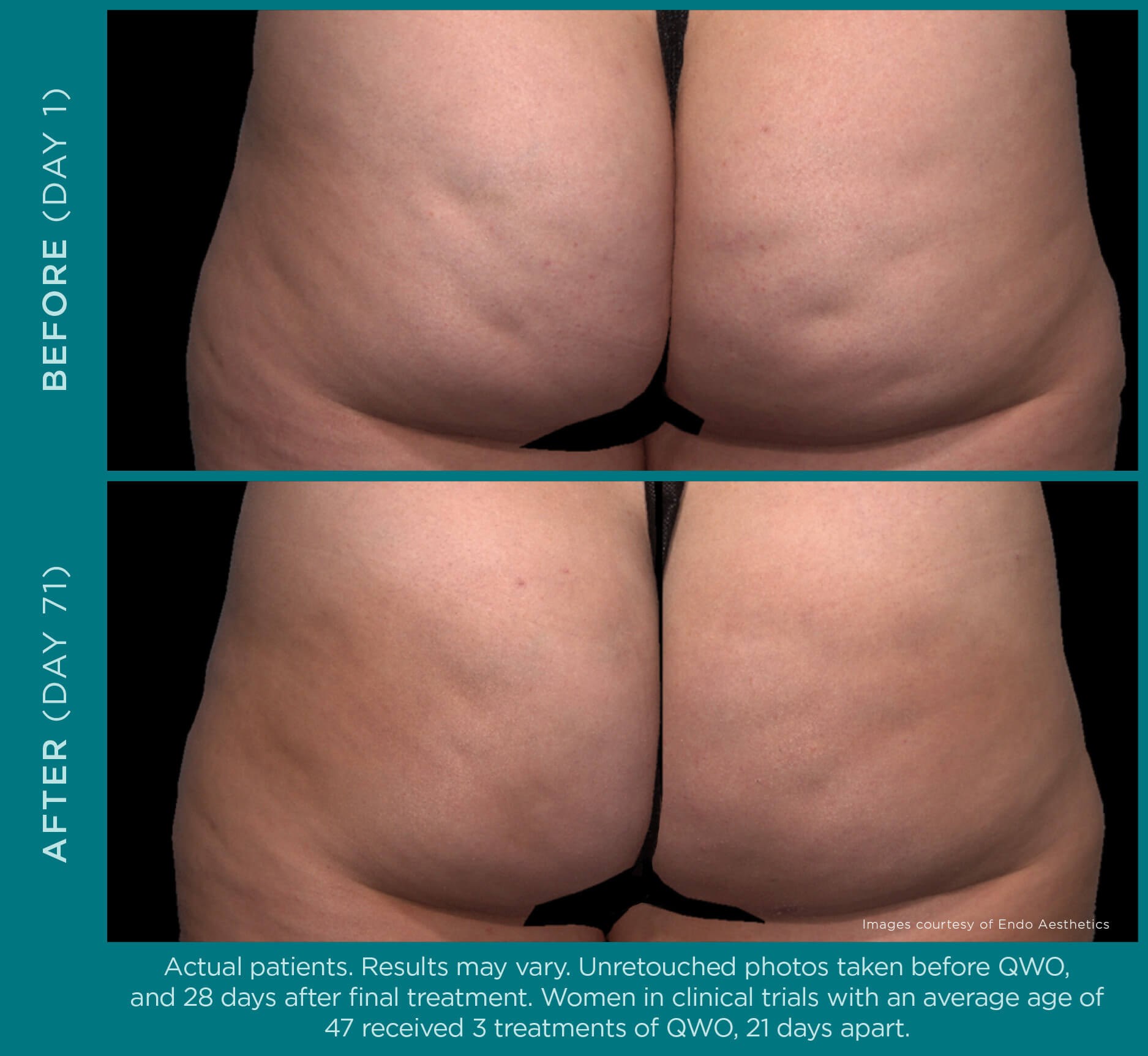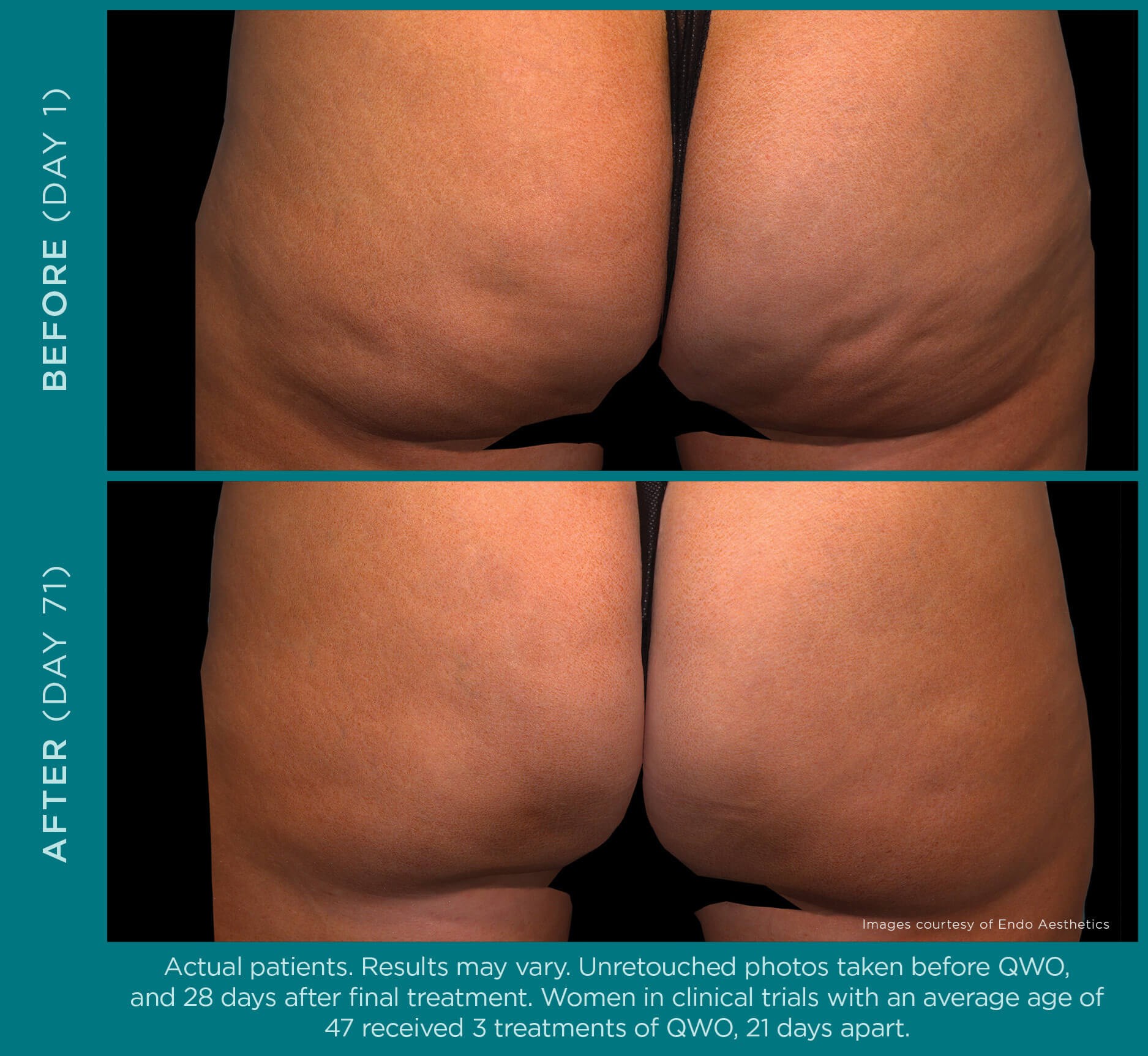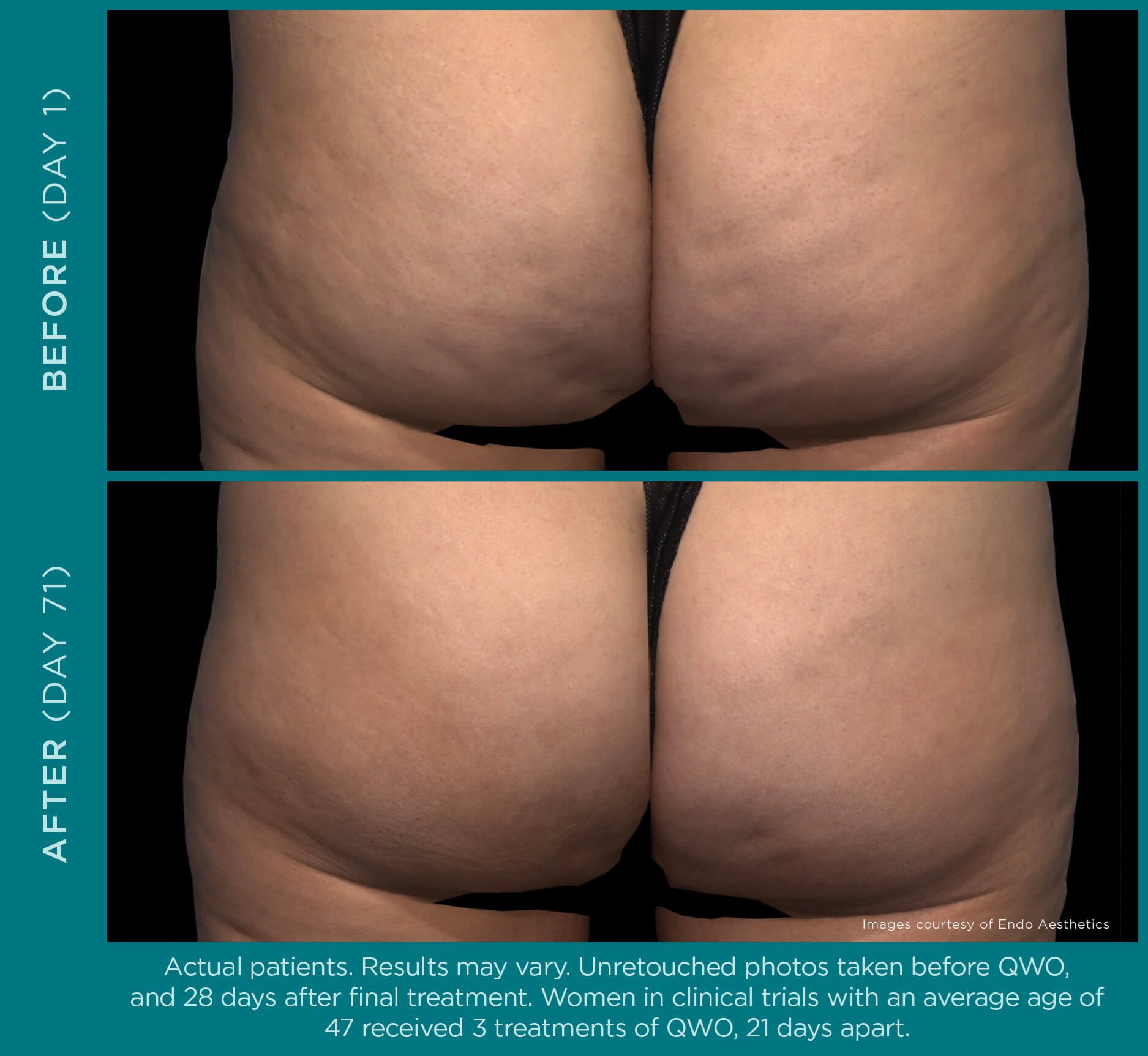 Important Safety Information
WHAT IS QWO®?
QWO is a prescription medicine used to treat moderate to severe cellulite in the buttocks of adult women.
IMPORTANT SAFETY INFORMATION
Do not receive QWO if you: are allergic to collagenase or to any of the ingredients in QWO, or have an active infection at the treatment area.
QWO may cause serious side effects, including:
Allergic (hypersensitivity) reactions, including anaphylaxis. Call your healthcare provider right away if you have hives, trouble breathing, low blood pressure, swollen face, chest pain, dizziness or fainting after receiving QWO;
Injection site bruising
Before receiving QWO, tell your healthcare provider if you:
have a bleeding problem
are pregnant or may become pregnant, nursing or plan to nurse. You and your healthcare provider should decide if you will receive QWO or breastfeed.
Tell your healthcare provider about all the medicines you take, including prescription and over-the-counter medicines, vitamins and herbal supplements. Especially tell your healthcare provider if you take a medicine that prevents the clotting of your blood (antiplatelet or anticoagulant).
The most common side effects of QWO include: injection site bruising, pain, areas of hardness, itching, redness, discoloration, swelling and warmth in the treatment area.
These are not all the possible side effects of QWO. Call your healthcare provider for medical advice about side effects. You are encouraged to report side effects of prescription drugs to the FDA at www.fda.gov/medwatch or 1-800-FDA-1088.
Click for Full Prescribing Information
including Patient Information for QWO.
Related Procedures
Related Post